Sunday, March 21, 2010
1:30 PM |
Posted by Lena
|
Edit Post
Yum. Even though I'm not a huge tomato fan, that one looked so delicious I was ready to eat it on the spot. Unfortunately I couldn't because it was growing in The King's Garden of Fort Ticonderoga. But I was free to snap a shot of it. It looked especially tempting surrounded by it's still green siblings.
Join Amy in capturing (and isolating) some beautiful colors at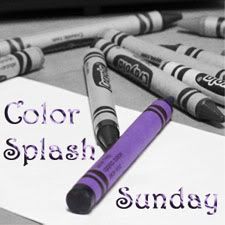 Next week's color is yellow!
Labels:
Color Splash Sunday
,
photo challenge
,
photography
,
photoshop
,
tomatoes
Share!