Sunday, May 30, 2010
12:34 AM |
Posted by Lena
|
Edit Post
This festively dressed fella was making rounds at the lilac festival. I have no idea if he's just a fan or an actual employee of the park. He did bring lots of smiles to peoples' faces though!
Ugh I can't stop using this chrome B&W, it reminds me so much of the old photographs. Next time I'll try my best to use some other B&W edit.
Stop by Amy's blog to join in on the Color Splash fun!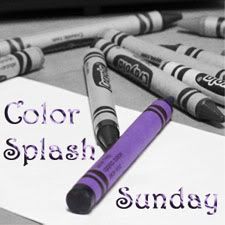 Share!