Sunday, May 9, 2010
3:03 PM |
Posted by Lena
|
Edit Post
Happy Mother's Day to all you fabulous mothers!
After a few weeks of life getting in the way, I am happy to be back among all of you super creative individuals, and back to Lightroom, Photoshop and my camera.
Amy is having us capture food for this week's challenge, or rather she had us capture food. I've had plenty of colorful food this week, but unfortunately did not get to check out her blog until today... the day that we go food shopping and do dinners at my parents'.
Good thing photographed food does not spoil (unless you get a computer virus and don't back up regularly that is) because I'm pulling this one out of my archives.
Having gotten my education in holistic medicine and nutrition, I'm a huge proponent of salads. At our house, a salad is our side dish more nights than not. They're quick to make and clean up is a breeze! Just think, one less pot that needs to be scrubbed.
And with the recent
lettuce recall
, it's easy to omit it and substitute other veggies. Just please wash them all thoroughly.
And now, to whet your appetites:
See? Simple. =)
Stop by Amy's blog to participate and share some of your favorite colorful foods.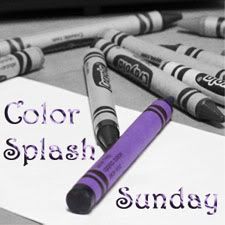 Labels:
Color Splash Sunday
,
lettuce recall
,
photo challenge
,
photoshop
,
salad
Share!